Indigenous people of Canada
Indigenous Peoples
This installation of photographic imagery is exploring the timelessness of an ever enduring and transforming Canadian culture.
Parow travels through Ontario and British Columbia to live, sit and learn from the lands and peoples of historic protected places as well as with dance in Pow Wow events.
Parow captures the light, the beauty in a documentary style of her photography.
Credits
Photography: Lorraine Parow
Publisher: Pow Wow Times Cover/Story,
Synopsis
Books and books and books and magazines with Parow's images.
Parow travels and shoots images of architecture, people, landscape, and more in a documentary stock style.
Images are photograhed with a number of cameras, formats, films and digital. 35mm Nikons, 120mm Hasselblad, 4×5 Linhoff, Nikon Digital, and iphones are used.
Parow has amassed an extensive library of this style of location stock photography.
Credits
Photography: Lorraine Parow
CLIENTS@ Vitae 
A few publications of the Hard Cover Books, Soft Cover Books shown below in SLIDER SCROLLER.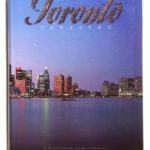 Production manager, gallery curator, and stock photographer
After graduating from a three year photographic Arts Program Parow landed a dream job in a photographic lab and gallery. Parow continued to shoot for Photo-Stock Agencies while maintaining a full time career in Custom Cibachrome printing and Gallery Curator.
1st book Parow worked on 'Canada With Love' 
by: Lorraine Monk
Production Assistance: Lorraine Parow
Hand Made Limited Edition Cibachromes for Travelling Exhibition: Lorraine Parow
Publication: M&S 1982
Slider scroller below for more published samples by Parow.
There are hundreds of published parow images in hard and soft cover books. Here are just a few random pages to view.
Photo shoots for magazine, book and corporate clients.
Production shoots, including Stock assignments and fun shoots.
An ever growing and changing body of work.
Images are low resolution to protect copyright ©parow
©parow